PostgreSQL USB Sticks in the Attic!
TLDR: this is not a technical post!
Cleaning the attic, I found a couple of old
PostgreSQL USB Sticks
.
It happened that, back at the Italian PostgreSQL Day (PGDay.IT) 2012, we (at the time I was an happy memeber of ITPUG) created PostgreSQL-branded USB sticks to give away as gadgets to participants.
The USB stick was cool, with soft rubber envelope, a clear white and blue elephant logo on its sides, the size of
4 GB
(that back then, it was quite common) and a necklace.
However, it had something that I didn't like.
So, when I was the ITPUG president back in 2013, I decided to change the design of the USB stick (as well as doubling its size).
Let's inspect the differences, and please apologize if the sticks printing is not clear anymore, but well, some years have gone by: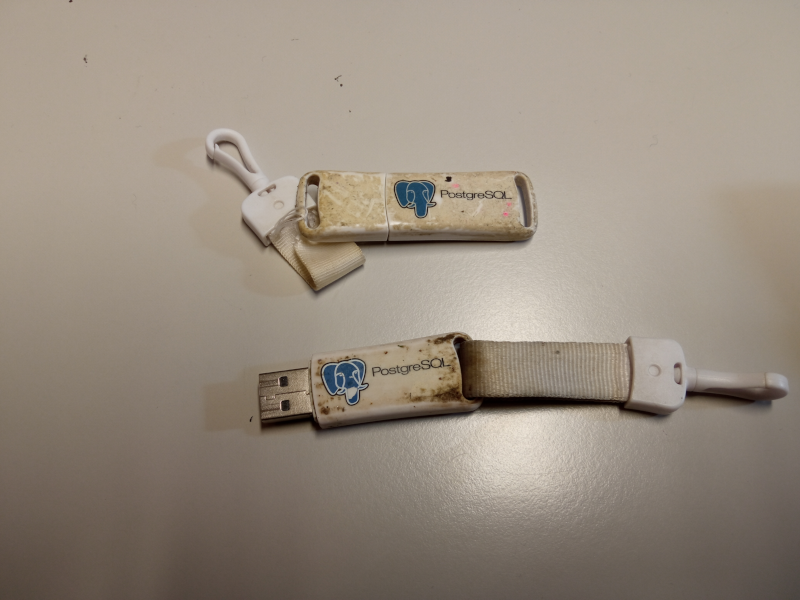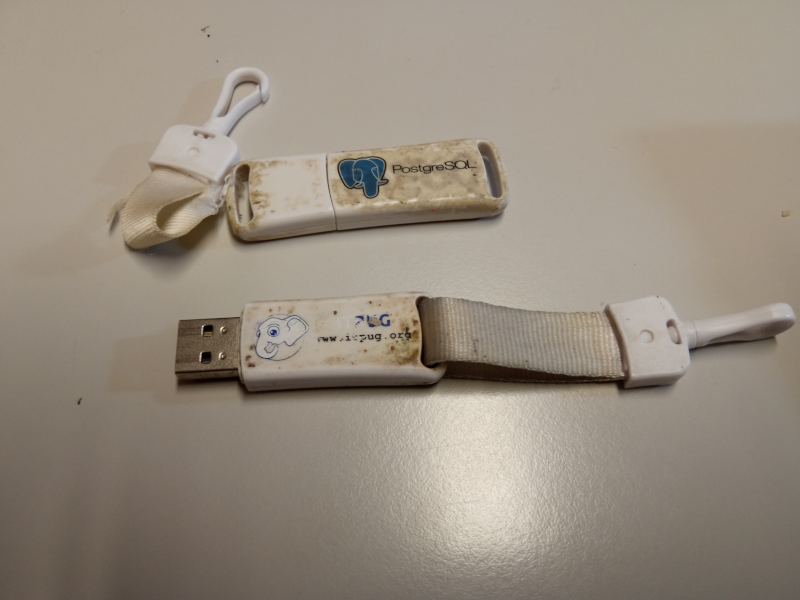 The upper stick is the 2012 edition, the lower one is the 2013 edition.
Do you spot the difference?
Yes,
the 2013 edition USB stick did have the PostgreSQL logo on one side and the ITPUG logo on the other side
, while the 2012 edition did not have any reference to the organizing and local user group ITPUG!
When I decided to give a new spark to the ITPUG, I also decided to improve its visibility via such gadgets, that were too much generic and, for this reason, also re-usable in other events as PostgreSQL related gadgets.
Therefore, such gadget was both presenting PostgreSQL and the italian users' group, no shame at all!