PostgreSQL is almost the best (according to Stack Overflow Survery)
According to the 2019 suvery made by Stack Overflow and
available here
,
PostgreSQL is the second top database
, slightly ahead of Microsoft SQL Server and cleary ahead of Oracle. And this is true both for
community
and
professional
users that take the survey.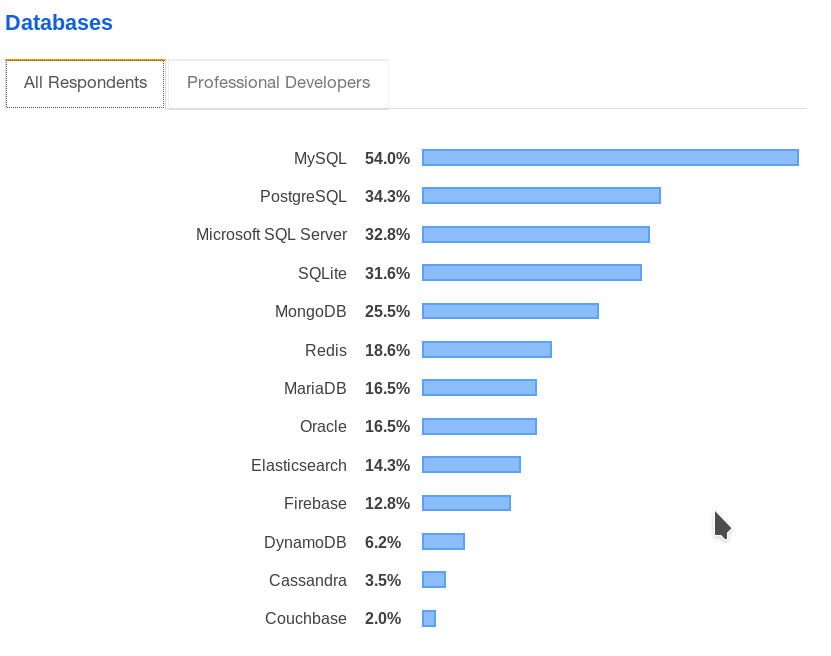 PostgreSQL is keeping its high position year after year and this means that the database is growing as a professional choice. In particular, in the
professional
users' opinion PostgreSQL is more used and MySQL and MS SQL loose some points.