Christmas decorations the fluca1978 way!
I am a Christmas maniac! Better,
I'm a Christmas decoration maniac, that is I like to spend time placing colorful lights, candles, whistles and so on in the Christmas time
. I've always been like that, I remember spending a whole evening setting up the Christmas crib, placing all the figures and lights. But it was my further that pushed me to
the next level
. There was one year when we developed a quite large amount of Christmas lights outside our house, and even if the picture does not really illustrate it, it was really impossible to not stop in front of our house looking at the very large amount of lights.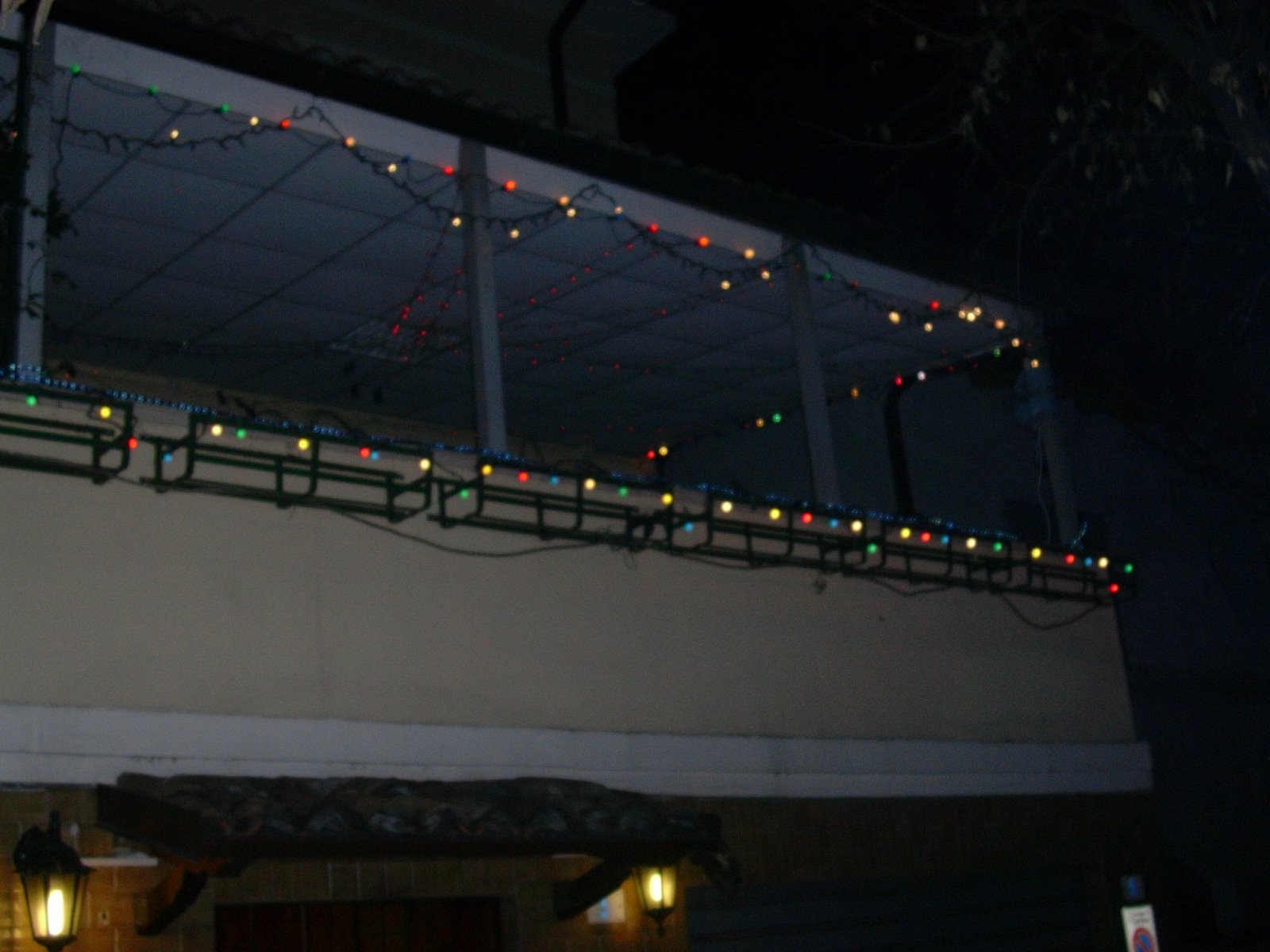 Starting since, I tried to improve every year. In an escalation of Christmas decoration, there was one year when me and my mom placed a crib on the catwalk. It was, you know,
a second crib for our cats
! Being an university student was nice, since I was at home studying during the Christmas period, and so I could enjoy both setting up and staring at our lights and decos. But then it was time to get a real job (also to pay for the lights!), and so I started spending a lot of time outside my home, lacking the Christmas feeling that our decorations provided to me. But, you know, being a nerd like me, it was important to emphasize my beliefs and my feelings, so I developed a kind of decoratted Christmas tree on top of my laptop lid. You have to understand it was the pre-led era (my laptop was still using floppies!).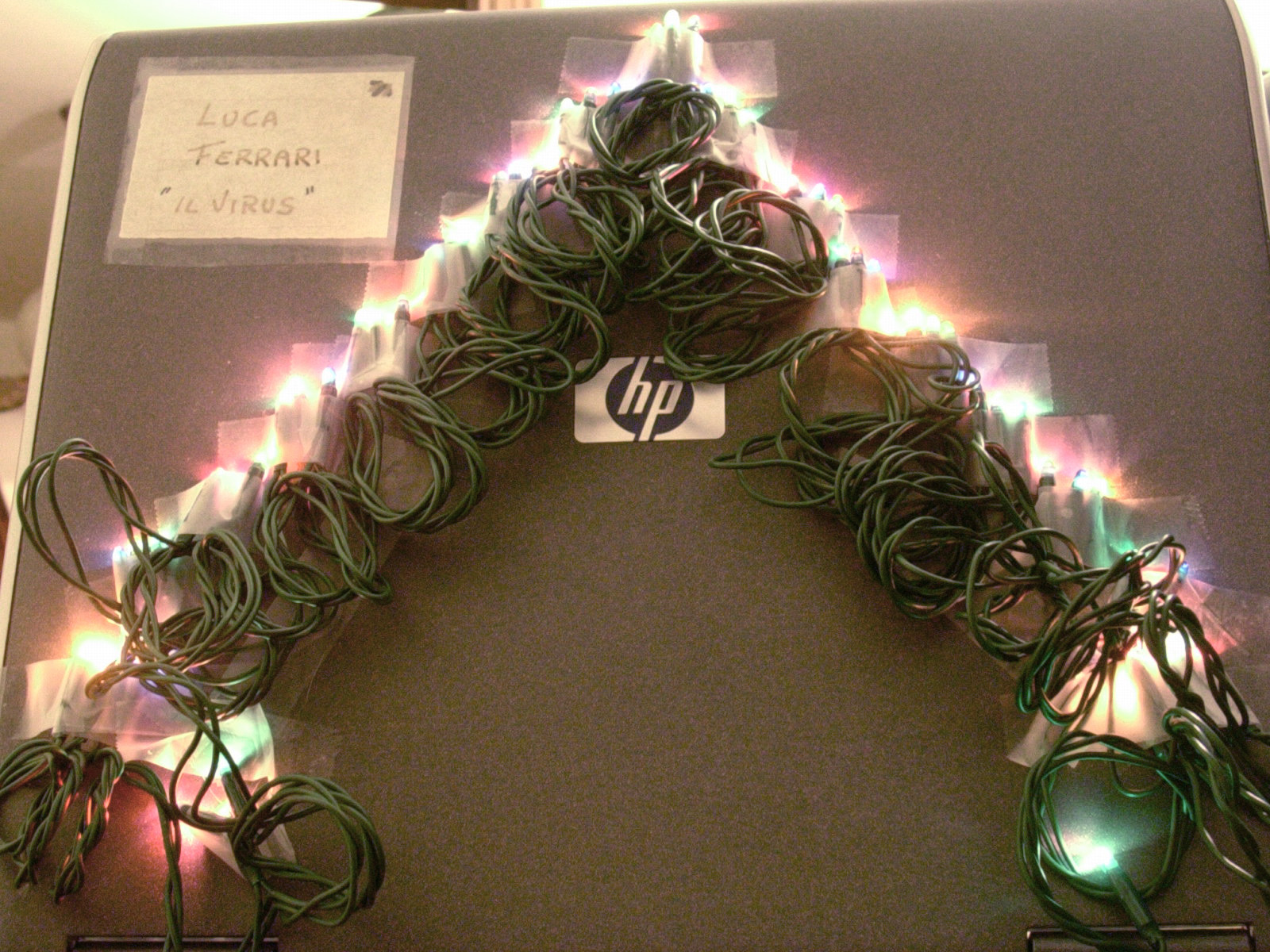 A few years later I got the opportunity to play the role of
Santa
for a group of children (not including mine)!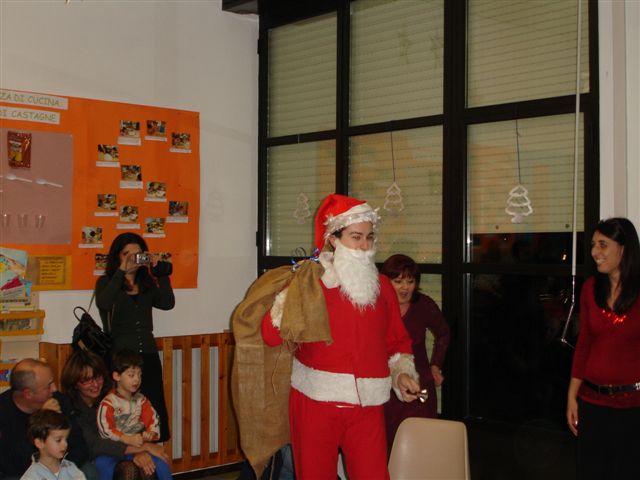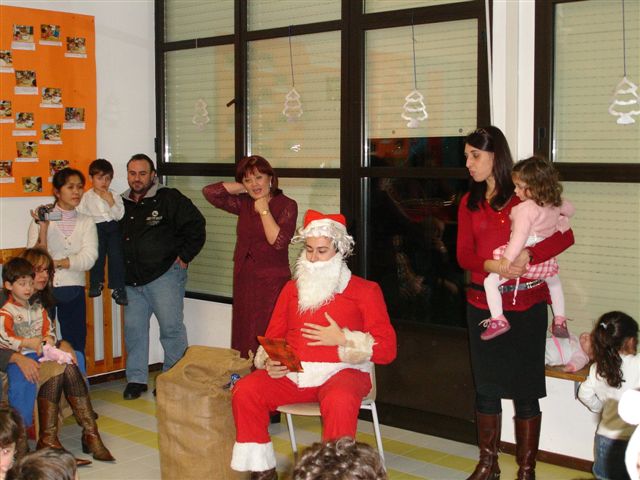 Today, I still enjoy placing bulbs outside my home, that has changed (as well as
me being the father
), and I hope my son will enjoy this feeling to for the rest of his life. Because, as shallow as it could appear, it is a strong way to spend some quality time between parents and son, and to remember how it was.